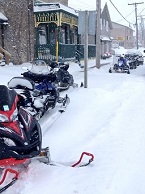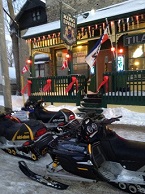 The restaurant business is notorious for a quiet start to the year. Christmas is typically busy, then New Year, then everyone seems to hibernate for 6 weeks until Valentines Day! Not so at The Eddy, usually. Winter sports bring teams of players to town, the curling club members love to come out for dinner and drinks before and after games, and when it snows the town fills with snowmobilers looking for gas and somewhere to warm up and fill up. Winters can sometimes be busier than Summer, almost unheard of in the restaurant business.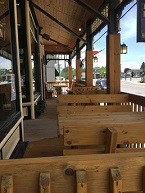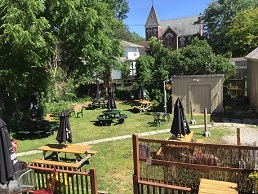 Late spring means the start of patio season and The Eddy has 2! Some people like to sit out front and watch the world go by, or admire their car or motorcycle, or bicycle. The backyard offers two options, the grassed area reminiscent of an English "Beer Garden" or the paved area. There are speakers on the front deck and to the rear the speakers and outdoor subwoofer are all solar powered.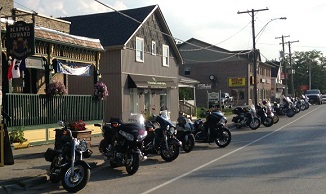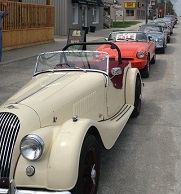 The Eddy is a destination for car and motorcycle clubs, it's not unusual to see the streets outside the pub lined with classics, collectables or shiny bikes. British car clubs in particular love to take weekend drives and use The Eddy as a waypoint for lunch or dinner. We're on the map!